Who we are...
Oceans Blue Corp is a 501(c)3 nonprofit that was established to prevent further damage to our environment from toxic debris and runoff. We do this through education, prevention, and active removal of debris. It seems as if everywhere a person turns, no matter where they maybe, they can find some form of pollution. Whether it be a plastic bag drifting in the wind or a plastic bottle surfing a passing wave. We just can not get away from pollution. Oceans Blue Corp is fighting to change this!
what we do...
We have begun work in a handful of state and national parks along the Gulf of Mexico to help remove marine debris along shorelines within the parks and come up with solutions to reduce the amount of marine debris piling up on the prestine beaches we all love.
or this program, we work with volunteers to pick up debris in the parks, preventing it from becoming part of the Garbage Patches floating around our oceans. Volunteers clean a designated section of beach monthly. Recording the size, type of material it is made of, and searching for any hint of its origin before recycling it.
his helps the parks understand the amount of debris washing up on shorelines, removes the toxic debris from the environment, and helps come up with solution to prevent further accumulation.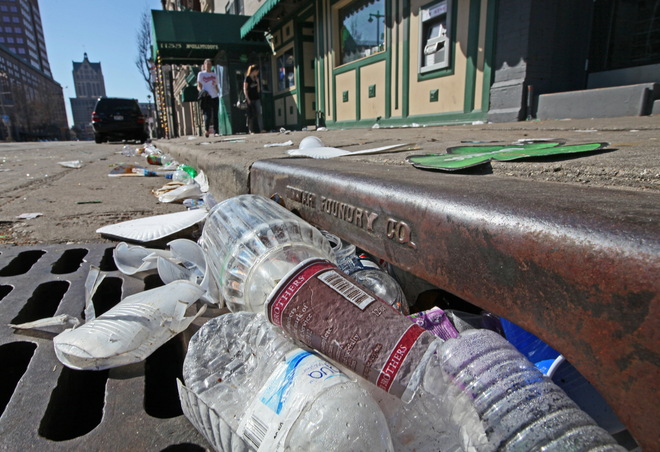 There are two very serious problems the United States faces currently. One being pollution another being an ever increasing amount of homeless population. Oceans Blue Corp aims to combat both with our Curb It Campaign! The curb it campaign assigns a local homeless person to a specific block in the city of Chicago. Every Monday, Wednesday, and Friday this volunteer cleans up all the litter he/she finds. It is then collected and recycled. In return, the volunteer receives a meal or good from a vender on the block he/she just cleaned up.
The results of this program leaves the city cleaner and helps our volunteers advance their position in life! If you are a vendor interested in participating in this program, please feel free to reach out to us for more details.
Oceans Blue is teaming up with aquariums, universities, state and national parks across the nation to raise awareness on the nasty environmental threats facing our ocean. We are providing a fun but educational brochure to be handed out with admission tickets. If your interested in having OBCs brochure passed out at your place of employment, please contact us.
JOIN THE FIGHT!